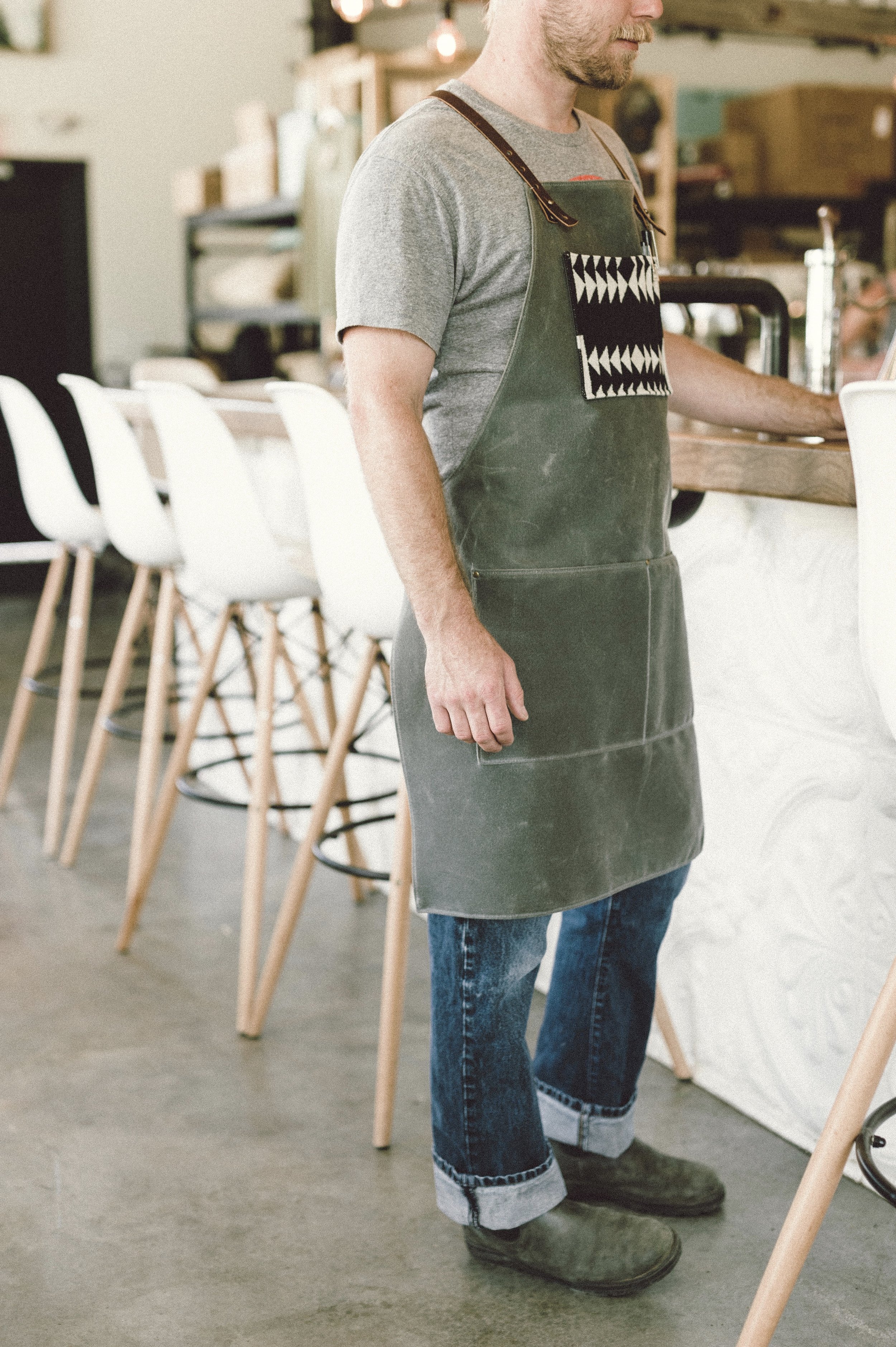 Men's Apron
Perfect for the maker, artist, barista, or bike mechanic. Aprons are made from waxed canvas, complimented with a stylish Pendleton® wool pocket and leather straps.
THE DETAILS
WIDTH 28"
LENGTH 33"
Ties in either the front or the back. Straps are made from a light-weight Latigo leather, making them easy to tie. Each strap measures 32" in length.

Top straps can either cross in the back or can be worn like suspenders. Both are adjustable in the front with a button stud. Straps made from the same Latigo leather. Each straps measures 34" in length.

Pendleton pocket measures 8'w x 6.25"'h and includes two pencil/pen slots within those dimensions.

Two front pockets each measure 9.5"w x 8.75"h.
*Please note that the Pendleton design shown is just an example. Due to the nature of Pendleton wool, each one will be an original and therefore vary. The full Pendleton pattern is shown in photo.
* Please choose from the drop down menu if you would like a Pendleton Pocket or a solid grey waxed canvas pocket.
These are made to order. If you would prefer a longer, shorter, or wider apron, please include the exact measurement when purchasing. Adjustments can be made. However, any adjustments will make the apron custom for you and therefore it will not be returnable. If you would like a different Pendleton pattern or combination not shown, we can do that as well.

These are not machine washable.