Mini Satchel - Made with Black and Tan Harding Pendleton® Fabric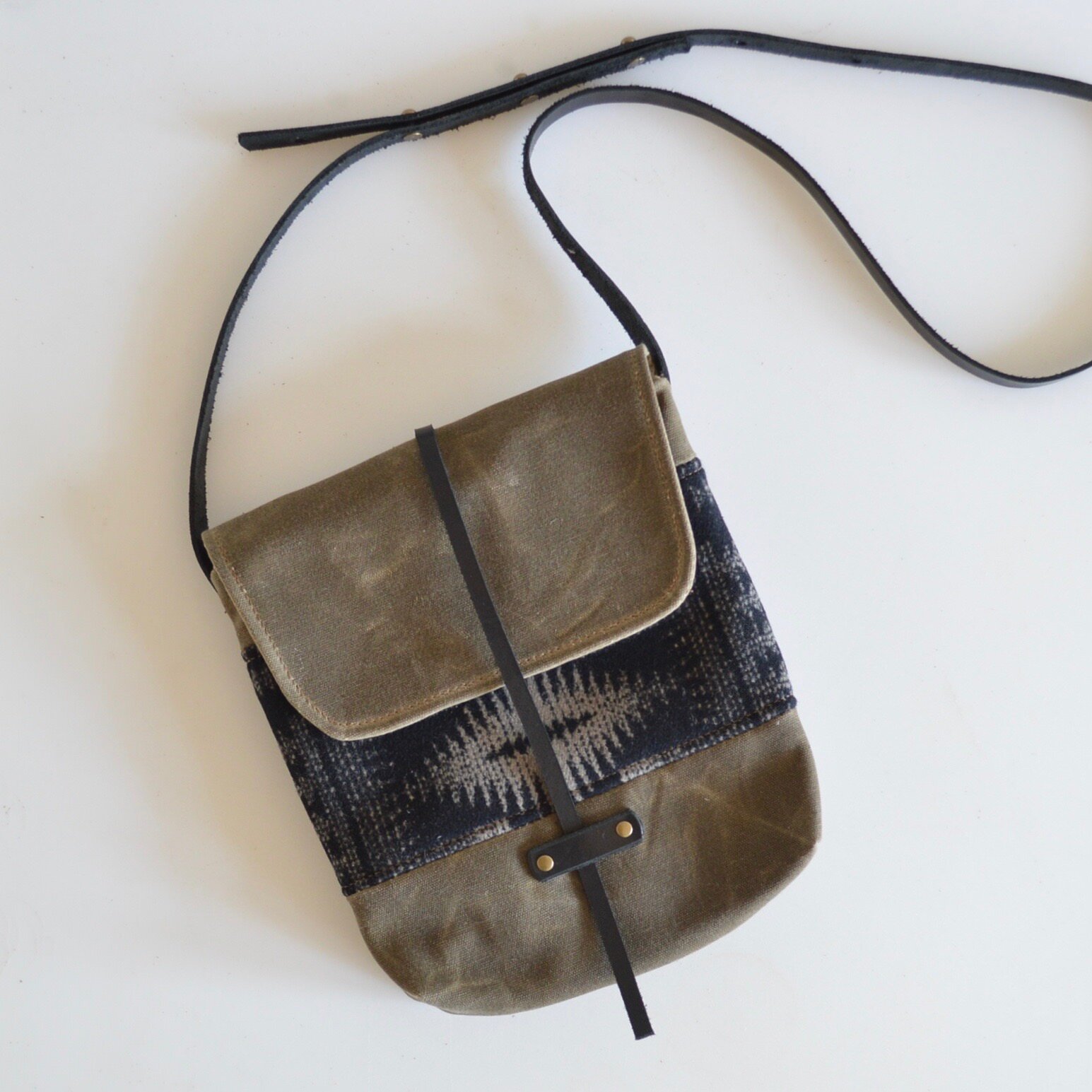 Mini Satchel - Made with Black and Tan Harding Pendleton® Fabric
A hip yet functional waxed canvas and Pendleton® bag. Perfect for day or night. This purse has a stylish back pocket, great for easy access to your phone or keys. It also has an open inside pocket that can carry all your little essentials. An easy loop through leather strap keeps the flap secure and adds a little extra style to this bag.
Exterior is a brown waxed canvas and Pendleton® wool fabric. Interior is a khaki brushed cotton.
Measures 8.5" w x 9" h

5.5" w x 5.5" h internal open pocket

External outside pocket on the back

Strap is adjustable leather
**Please note size of the bag before ordering. This is a smaller satchel.
**Pattern may vary slightly.
You can rest assure that this bag is made with quality materials and care. Wool fabric is sourced from Pendleton® Woolen Mills, a company known for quality and durability. Waxed canvas is a water resistant durable fabric that gives garments a long lasting utilitarian look.