Large Roll Top Backpack - Grey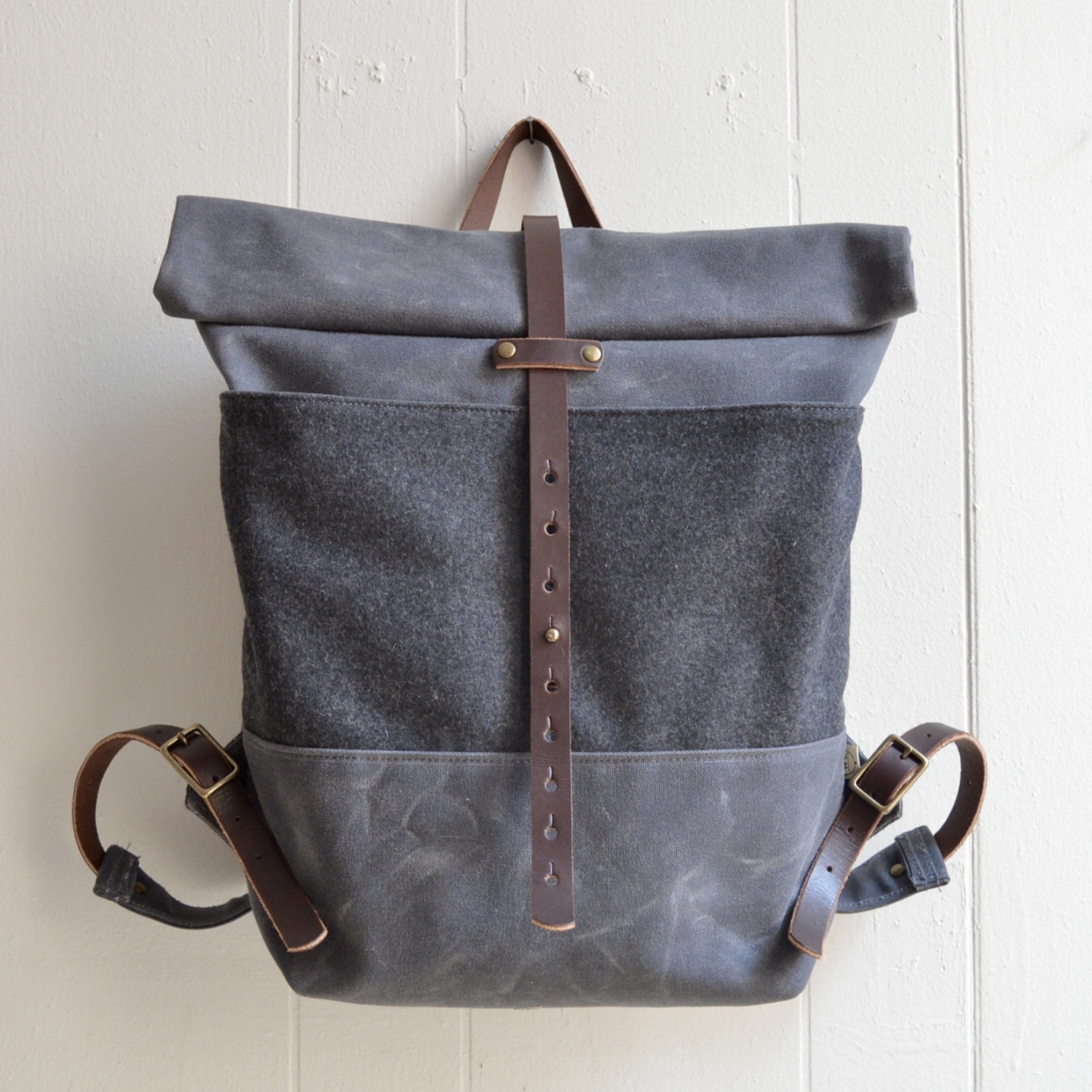 Large Roll Top Backpack - Grey
A larger version of our roll top backpack. This backpack is built to last. Made with 18 oz heavy weight waxed canvas, wool nylon melton, and 9 oz English Bridle Leather. This backpack can withstand the elements.
Compared to our smaller backpack this one adds an extra 3" in width and 2.5" in height. The straps are wider to accommodate larger shoulders and adjust with a leather buckle closure. This bag is also unlined due to the heavy weight waxed canvas.
2 exterior pockets each 8"w x 7"h made of Pendleton® Wool.
The interior has the same two pockets but on the inside. Made of waxed canvas.

Front closure strap is made from a 9 oz dark brown English Bridle Leather. Strap is adjustable with a button stud closure.

Meaures 16"w x 15"h (rolled), 21.5"h (unrolled) x 5"d

Shoulder straps are made from waxed canvas and English Bridle Leather. They are adjustable with a buckle closure and measure 1.75"w.
** Currently available as a CUSTOM ORDER in any pattern
sold out
You can rest assure that this bag is made with quality materials and care. Fabrics and leather are sourced from US Companies and Manufacturers.

Waxed canvas is a water resistant durable fabric that gives garments a long lasting utilitarian look. English Bridle Leather and wool are sourced from companies that have been around since the 1800's and early 1900's. Waxed Canvas is sourced from the midwest.